Infrequent Seams is expanding, with 4 new releases coming in Fall 2020, and one release per month throughout 2021. We will also be presenting streamed concerts, a monthly podcast and curated playlist from artists, and two semi-annual printed bulletins collecting artwork, text scores, poetry, interviews, essays, and visual art. We are also expanding into vinyl cassettes, and custom memory cards. IS will also offer video art and other online content.

Our Fall 2020 releases include James Moore & Ellliott Simpson (works by Larry Polansky & Teodora Stepancic), Ensemble Consensus, Ty Citerman's Bop Kabbalah Voices (w/ Judith Berkson & Sara Serpa), and Red Desert Ensemble (Katie Porter & Devin Maxwell, performing works by Lucie Vitková, André Cormier, Devin Maxwell, and Michael Pisaro).

Early 2021 will include releases by Lucie Vitková & James Ilgenfritz, Elliott Sharp, Colin Cannon & yMusic, Brian Chase / James Ilgenfritz / Robbie Lee, and some other new projects, which will be announced later in 2020.
Here's what you get:
All the new music we release

streaming instantly on your mobile device via the free Bandcamp app, and also available as a high-quality download.*

These back-catalog releases:
A 20% discount on all our merchandise.
The satisfaction of knowing you're supporting us in a sustainable way.
Join:
For $7/month, you get everything above.

You're a subscriber

Thank you!

For $13/month, you get everything above, plus:

- Quarterly single compilation Cassette/Bandcamp release (singles are member-exclusive, but will become publicly available in these compilations)
- Semi-Annual Fall/Winter Print compilation of text scores, poetry, collage art, and more
- 30% discount on all merchandise

You're a subscriber

Thank you!

For $23/month, you get everything above, plus:

- Physical copies of every new release mailed to your door (1 release per month beginning in November 2020), weeks in advance of the street date.
- FREE SHIPPING across the United States. International members will receive 3 releases in one mailing.
- Virtual Meet-And-Greet with artists before streamed performance events.
- 40% discount on all merchandise

You're a subscriber

Thank you!
* Downloads are DRM-free and available in MP3, FLAC and
more
.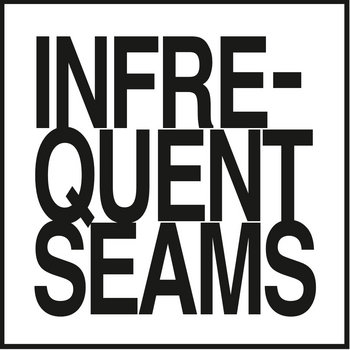 Infrequent Seams
New York
"OOTHER LOOUD MUZIK -Clozn vp Pageants since 2012" We presents new work by emerging composers & performers in New York City & elsewhere. We seek to locate a post-downtown musical practice in & out of New York City. Conceptually we support music that treats the AACM, Sonic Arts Union, No Wave, the New York School, and the SF Tape Center as antecedents to one emerging post-millennial genre.